My loved one has passed onto a better place. The funeral services have concluded and now to move on to the healing process. The loss remains but what am I to do with my love ones remains.
While storing the cremated remains of a loved one on a mantle seems to be the tradition, is this considered a permanent resting place for those we held so dear? What if multiple family members choose cremation? And who should be the family member entrusted with the urn(s)?
Over time, urns from past generations can be lost or even forgotten in an attic or closet. What if the home and mantle outgrow the family? Where will you store your family's remains in the new home? And to make matters worse you have to consider what would happen to the remains of a loved one during a time of a fire or natural disaster. That is precisely what happened to a family in Lansing, Michigan. Pictured below is a woman, displaced by a fire in her apartment, with the remains of her mother and father. Don't let this happen to you.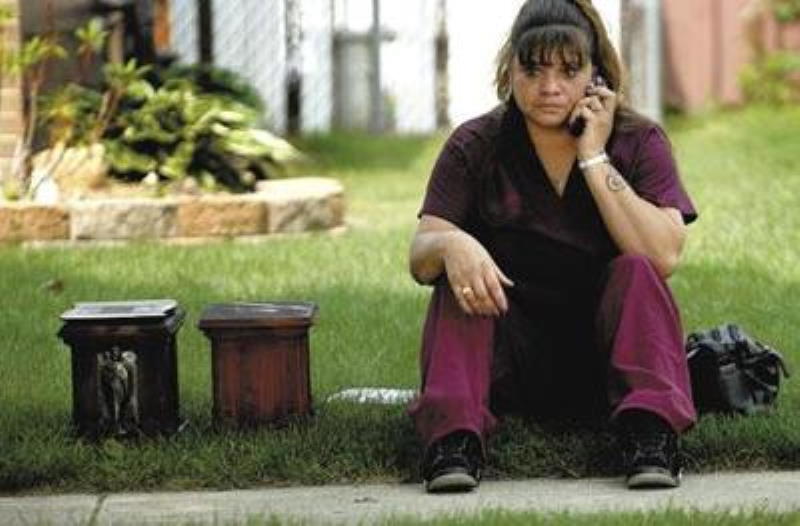 You can read the full article HERE
There are so many questions and here at Gethsemane we have the answers. Instead of keeping your loved one's remains at home with you, why not consider a dignified resting place that permanently memorializes your loved one for future generations. Above ground cremation options as well as in ground cremation options provide multiple affordable ways to permanently memorialize your loved one's cremated remains.
Above Ground Columbarium or Cremation Niches
A Columbarium can be a room or simply a freestanding structure, wherein there are niches (recessed compartments) for placing urns containing cremation ashes. There are multiple above ground options to choose from, allowing for a greater personal choice than ever before. The choices range from simple, individual niches, companion niches and even family sized niches. You can choose marble front cremation niches, glass front cremation niches, crypt niches, family estate niches, cremation benches, memorial niches and even cremation gardens that include walkways and local plants.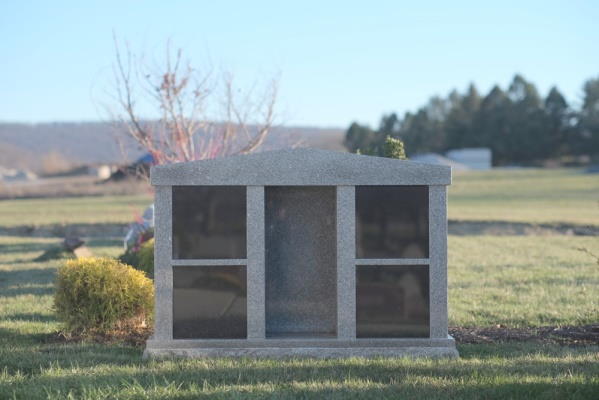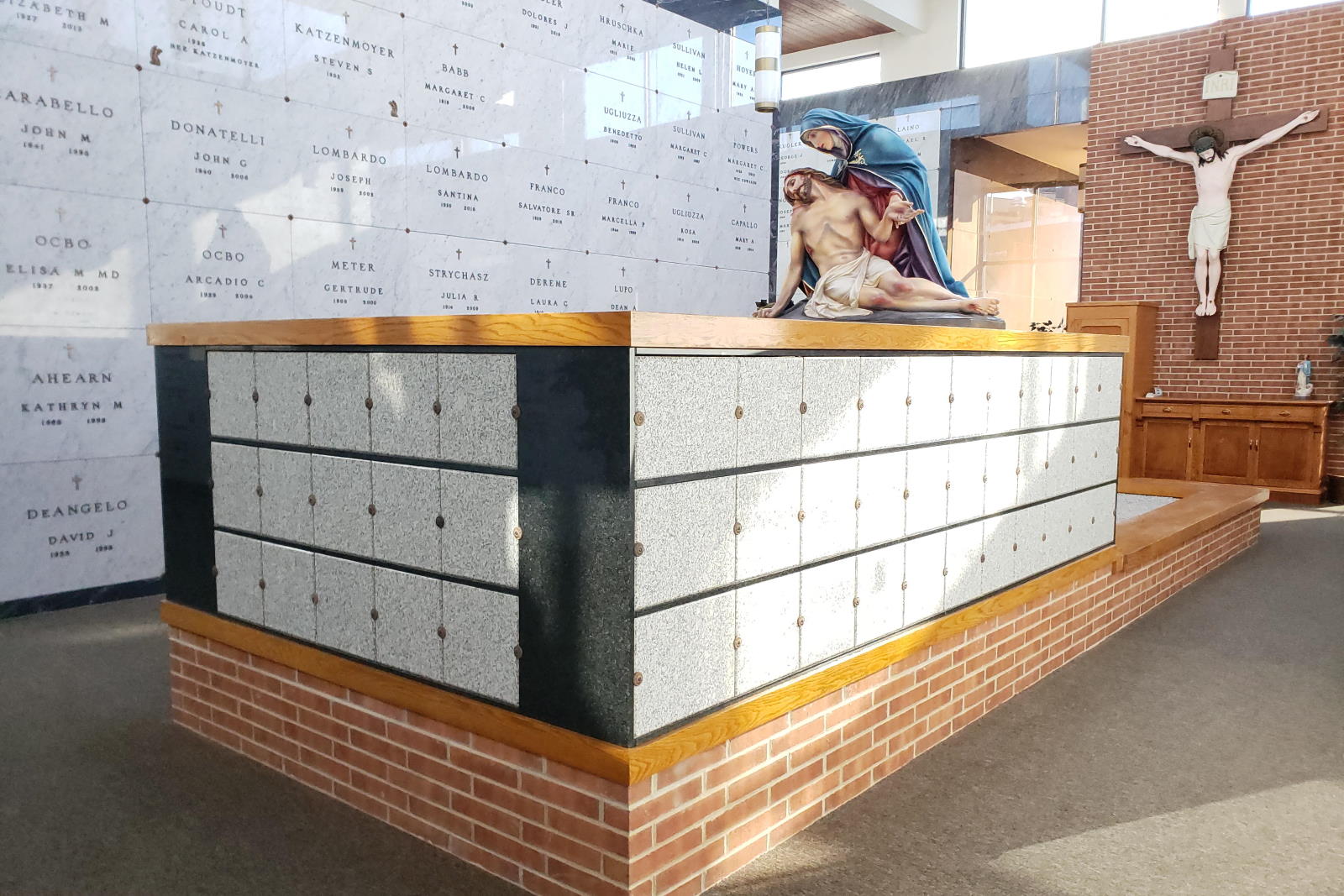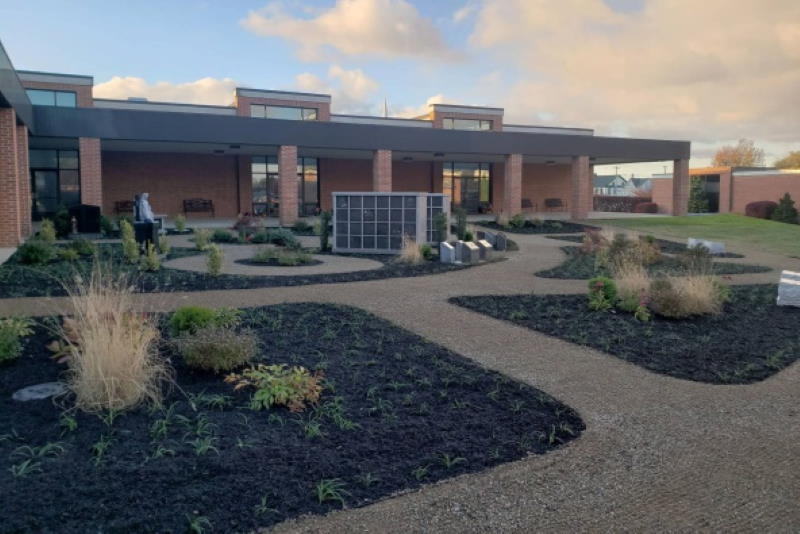 These type of above ground memorials provide a beautiful place of remembrance to visit and memorialize a deceased loved one, thereby helping the healing process of recovering from the loss. Some of the choices, like the glass front niches, even allow you to place some of your loved one's personal belongings to further celebrate their lives.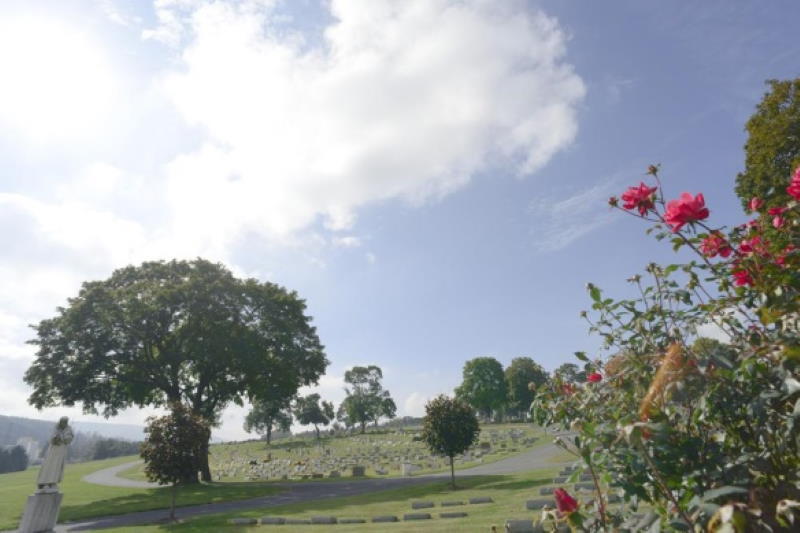 Traditional In Ground Cremation Memorialization
Traditional ground burial lots are another option as the final resting place for your loved ones cremated remains. Cemeteries typically have two choices for placing the remains permanently in the ground. Some cemeteries allow families to utilize the traditional burial lot with some type of traditional headstone or memorial and some have designated areas that have specific requirements to keep the memorialization in that area consistent.
With the traditional burial lot option, you can utilize that space to accommodate a single loved one's cremated remains, companion cremated memorialization or even a smaller family cremation grave site.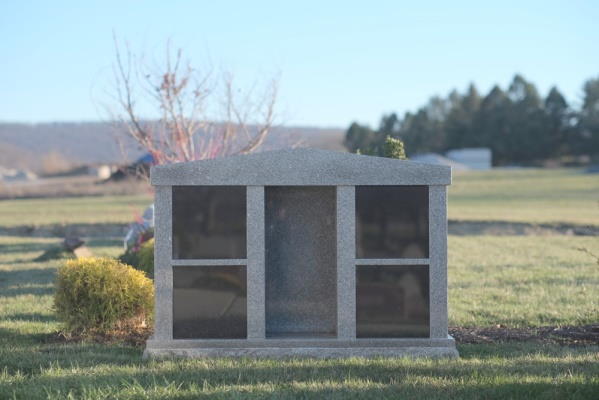 Some cemeteries may require you to utilize a designated area for in ground memorialization of your loved one's cremated remains. These cremation graves may be surrounded by or nestled in a garden or shrine type surroundings. Whatever your choosing, Gethsemane can help you make your loved ones final resting place a safe and dignified location for you and future generations to remember. Feel free to contact our professional staff ready to answer any question you many have.