Dear Families, Friends and Funeral Directors,
We would like to thank everyone for working with us during these uncharted times. As we move forward, we want to make sure we continue to take the necessary precautions and implement procedures for the health and safety of both visitors and staff, while keeping in mind the spiritual and psychological importance of burial services and visitation..
With Berks County expected to transition to the Yellow Phase of re-opening on June 5, 2020, questions have been raised as to what that means for procedures and protocols at Gethsemane and St. Mary Cemeteries.
First and foremost are funeral services. The Diocese has permitted Masses to take place once again, with attendance being limited to a 25% capacity. This poses special challenges regarding Gethsemane Cemetery considering the 25% capacity of larger parishes could be over 100 persons. That same 100 persons would overwhelmingly exceed the 25% capacity of our chapels which is approximately 25 persons. Given this situation and keeping the health and safety of our visitors and staff first and foremost, the following protocols will be in place.
At such time Berks County is transitioned to the Yellow Phase, and after reviewing Ecclesiastical and Civil guidelines, the following protocols will be in place.
Mausoleum Chapels will be available for committal services only. Prayer services and Masses will not be held in the Chapels at this time.
The maximum number of persons permitted in our Chapels will be 25. Additional attendees will be asked to remain outside, or in their cars if necessary, to maintain social distancing.
In-ground committal services will continue to take place at the graveside. Chapels will generally not be available for in-ground burial committal services. Please note that tents will not be erected at this time to allow for the recommended social distancing, given the expected rise in the number of funeral attendees. Family members and attendees, in excess of 25, may be asked to keep back from the grave-site, or remain at their vehicle, depending on the number of people in attendance. In any case, social distancing guidelines should be followed.
Our staff will act as pall bearers for in-ground, grave-site services. We ask that attendees remain at their vehicles until after the casket has been placed at the grave-site.
In order to continue to provide for social distancing of the funerals themselves as well as the attendees, we will continue to work with the schedules of the family, Church and Funeral Home, but we may prescribe the date and time of the arrival of your service. With the additional sanitizing and PPE protocols we have in place, we must allow time to prepare for the next service that day.
Services with attendees meeting at our Cemeteries should only be scheduled after discussions with the cemetery staff and will continue to be permitted on a case by case basis. Funerals should arrive in procession.
Families will be asked to depart immediately after the conclusion of the committal service.
As per current guidelines, all funeral attendees and visitors are asked to wear masks and practice recommended social distancing when at our cemeteries.
Interment Authorizations will continue to be handled electronically.  Please do not come to the cemetery office.
Our mausoleums will be open for visitation daily from 8 am until 5 pm.
Monthly Chapel Masses will not resume at this time. We will provide further updates.
The grounds remain open for visitation and walking, but we must insist on social distancing.
If you have a pet with you, please stay on the roads, your pets MUST be on a leash and you MUST clean up after your pet.
Our office is to remain closed, but staff will continue working remotely and maintaining normal business hours. Most inquiries can be handled via telephone or email and we have multiple online and mobile resources.
Please be aware that our staff have been instructed to continue to wear Personal Protective Equipment (PPE).
We look forward to gradually transitioning to a time in which our visitors can once again fully enjoy the peace and beauty of our cemeteries and I will continue to pray for the health and well-being of everyone during this time of transition.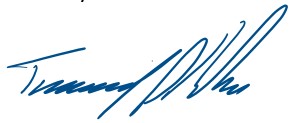 Timothy Kolasa
Executive Director
Gethsemane and St. Mary Cemeteries
Additional Resources
phone: 610-929-2613    email:  info@gethcem.com        website: https://gethcem.com/       mobile app:mobile.webcemeteries.com/gethcem
updates: https://gethcem.com/news-events/
https://www.health.pa.gov/topics/disease/coronavirus/Pages/Coronavirus.aspx