Thank you for your interest in the Gethsemane and St Mary's Cemetery Open House and Newsletter. Our Open House will be on Saturday November 5th and Sunday November 6th from 12pm to 4pm at Gethsemane Cemetery.
We appreciate you taking the time to see what we have to offer and invite you to review the newsletter, look around our site, view available property, reach out to us via our contact us form, or simply give us a call at 610-929-2613. Whether you are interested in cremation or traditional burial options, niches, or headstones and memorials, we will answer any questions you may have.
People do not want to burden loved ones with planning their final burial arrangements, but often struggle with how to start the conversation.
We provide you with the education, resources and options to have that conversation, empowering your loved ones and relieving the burden, when it matters most.
We are having our semi-annual Open House on Saturday and Sunday, November 5th & 6th from 12pm to 4pm. This is an opportunity to stop by, see what Gethsemane and St. Mary's Cemeteries have to offer, ask questions and take advantage of additional savings during this event. No appointment is necessary, but if you need to schedule time outside the event hours, feel free to CONTACT US to schedule a time that is convenient for you.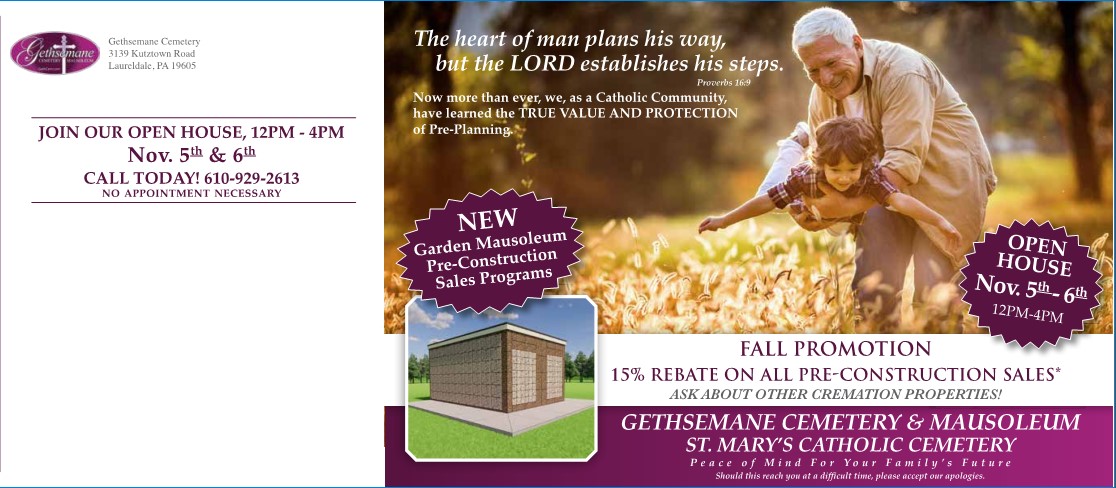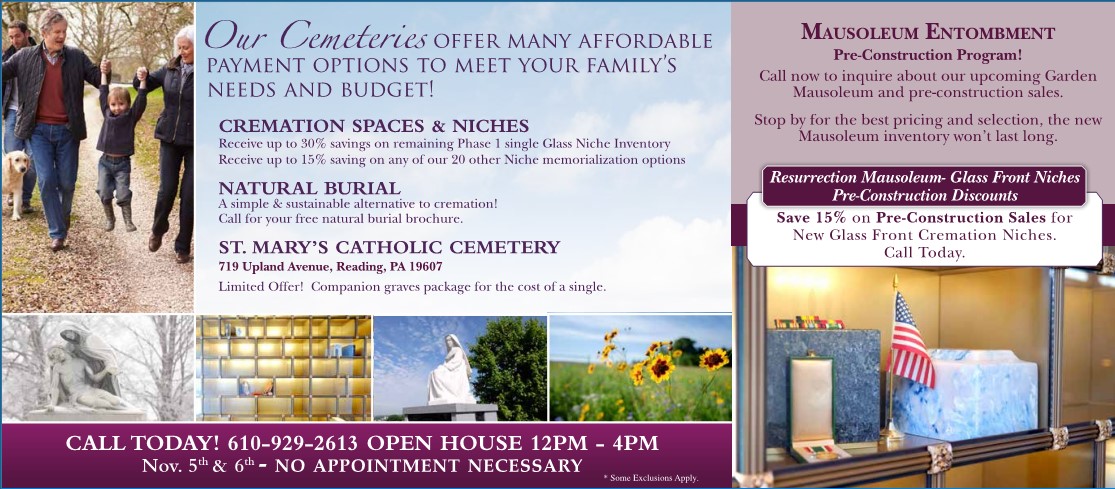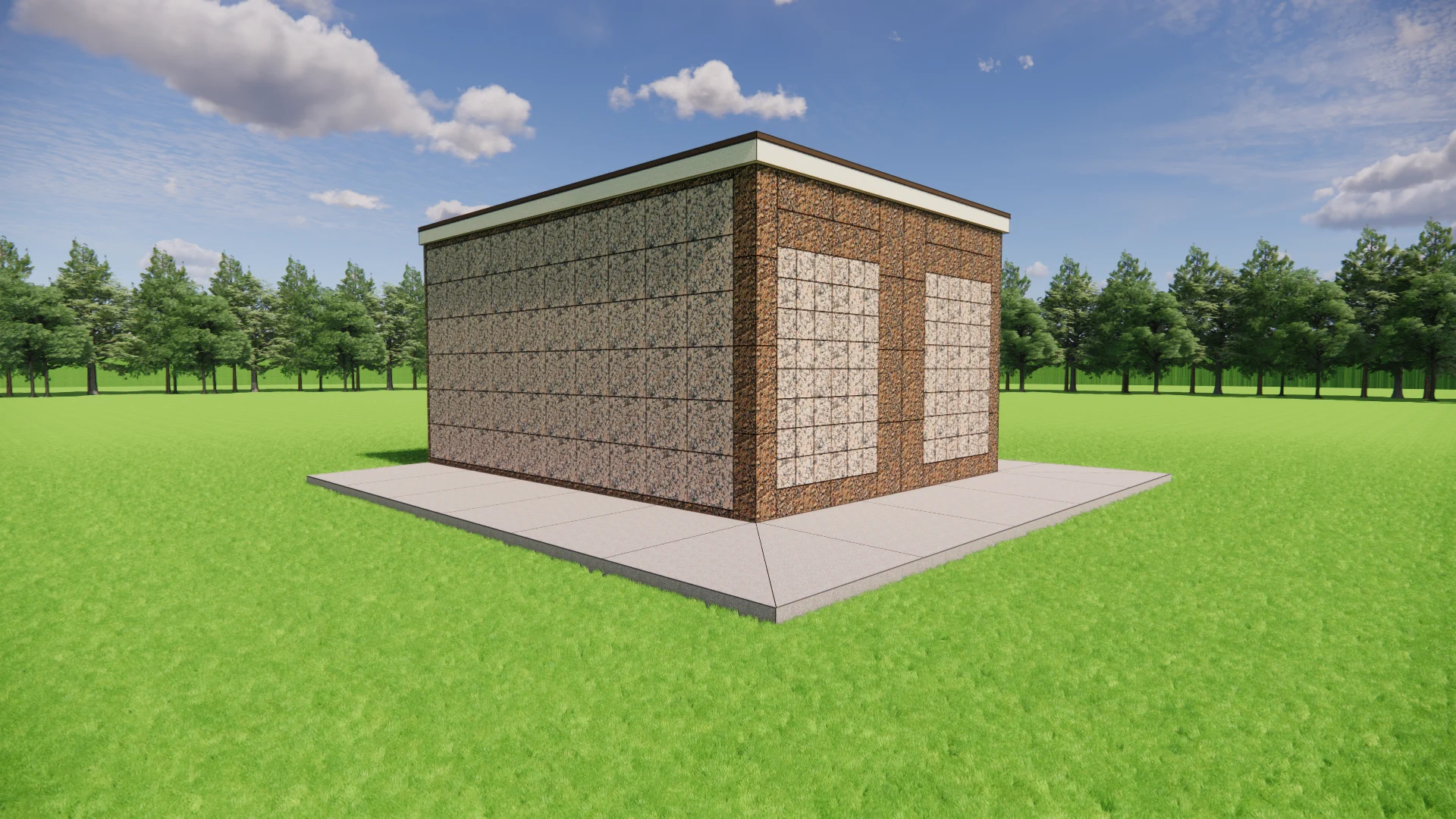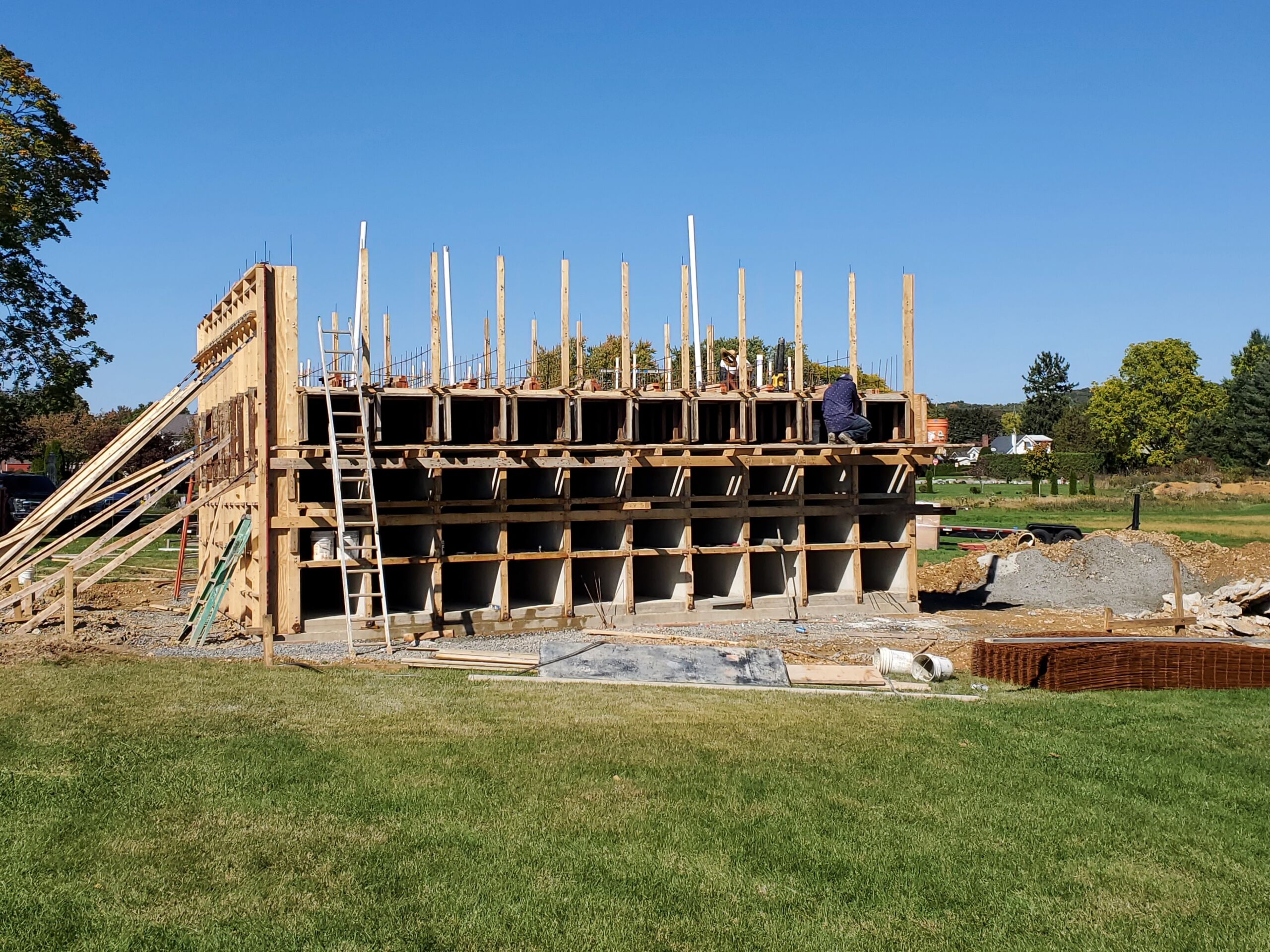 Our new Garden Mausoleum is currently under construction. We anticipate the mausoleum being completed before the end of the year. We are currently offering a 15% pre-construction discount on single crypt, double crypt and niche spaces. We do not expect availability to last long so CONTACT US for more information or to set your appointment.
Gethsemane Cemetery will be having our Annual Mass to Celebrate All Souls Day and Cemetery Sunday on Sunday November 6, 2022, at 3pm in our Chapel of Resurrection, rain or shine. Please visit our All-Souls Day Mass Event page on Facebook.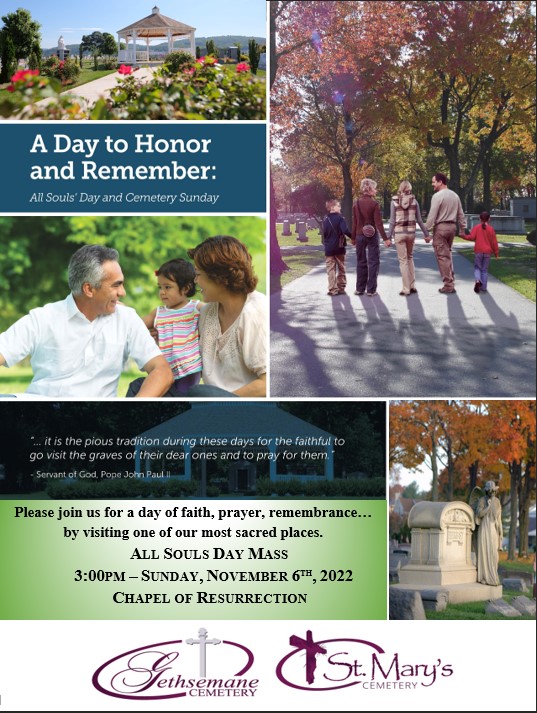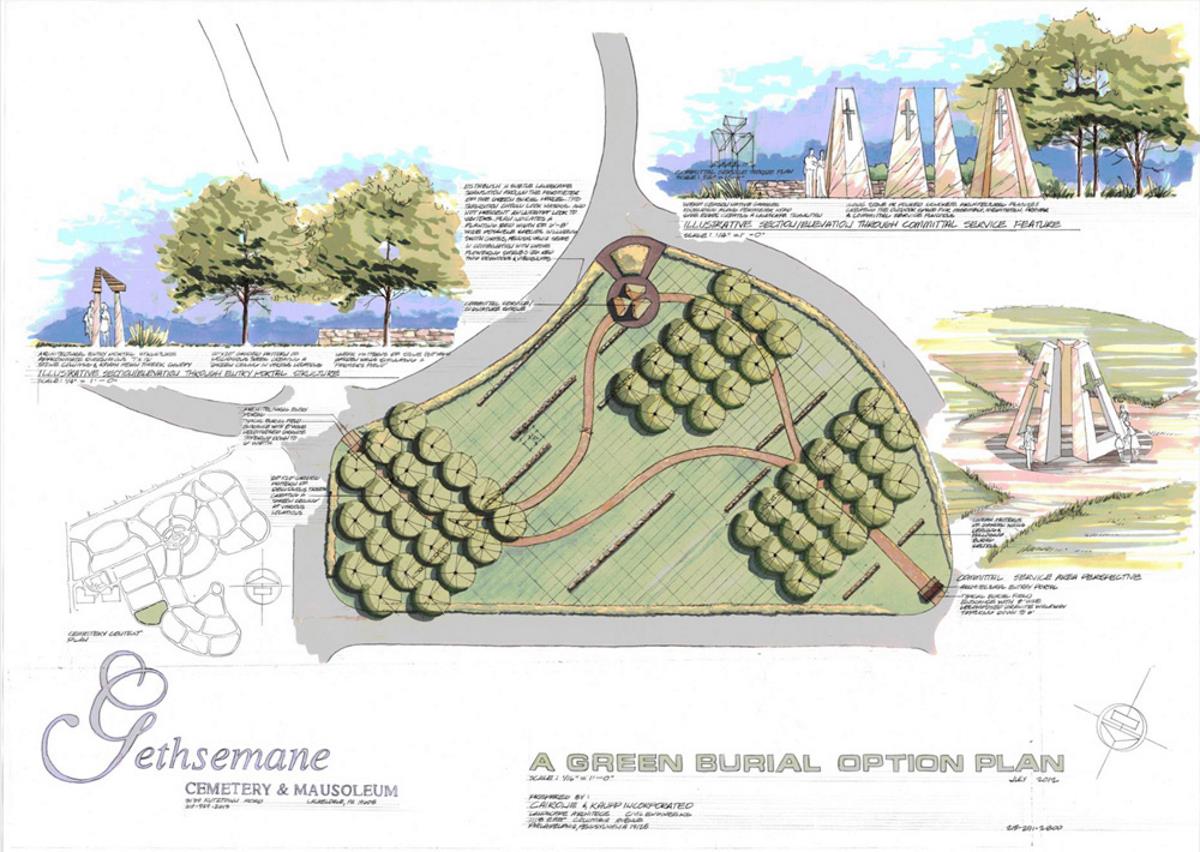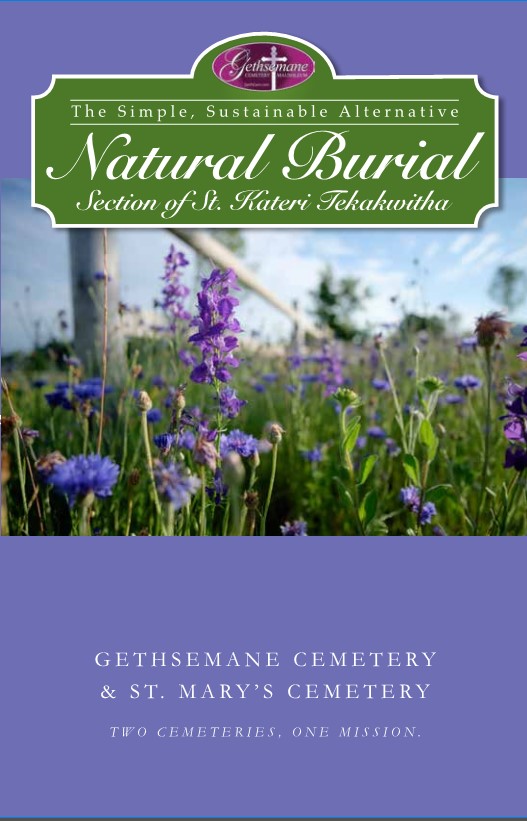 Green Burial Council Certification
Gethsemane Cemetery opened our Natural Burial section several years ago as an alternative to cremation and it has become a very popular option for families. We are excited to announce that we have applied for Green Burial Council Certification as a Hybrid Cemetery, and we expect the process to be completed in the very near future.
A reminder that the annual grave cleanoff will take place starting the week of November 15th, 2022. Please remove any decorations you may wish to keep before Monday of that week and please allow two weeks for the cleanoff to be completed before bringing out any new decorations.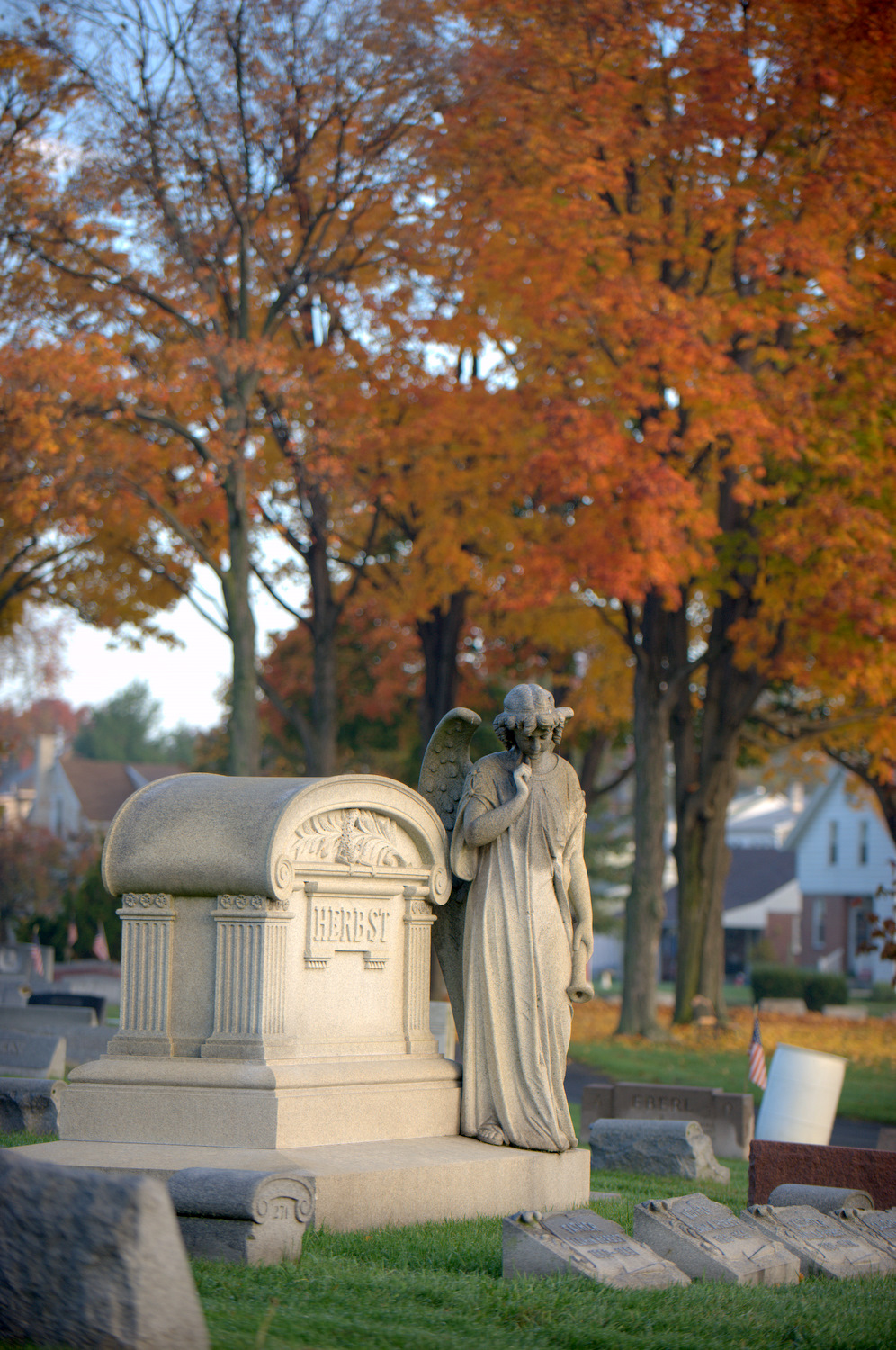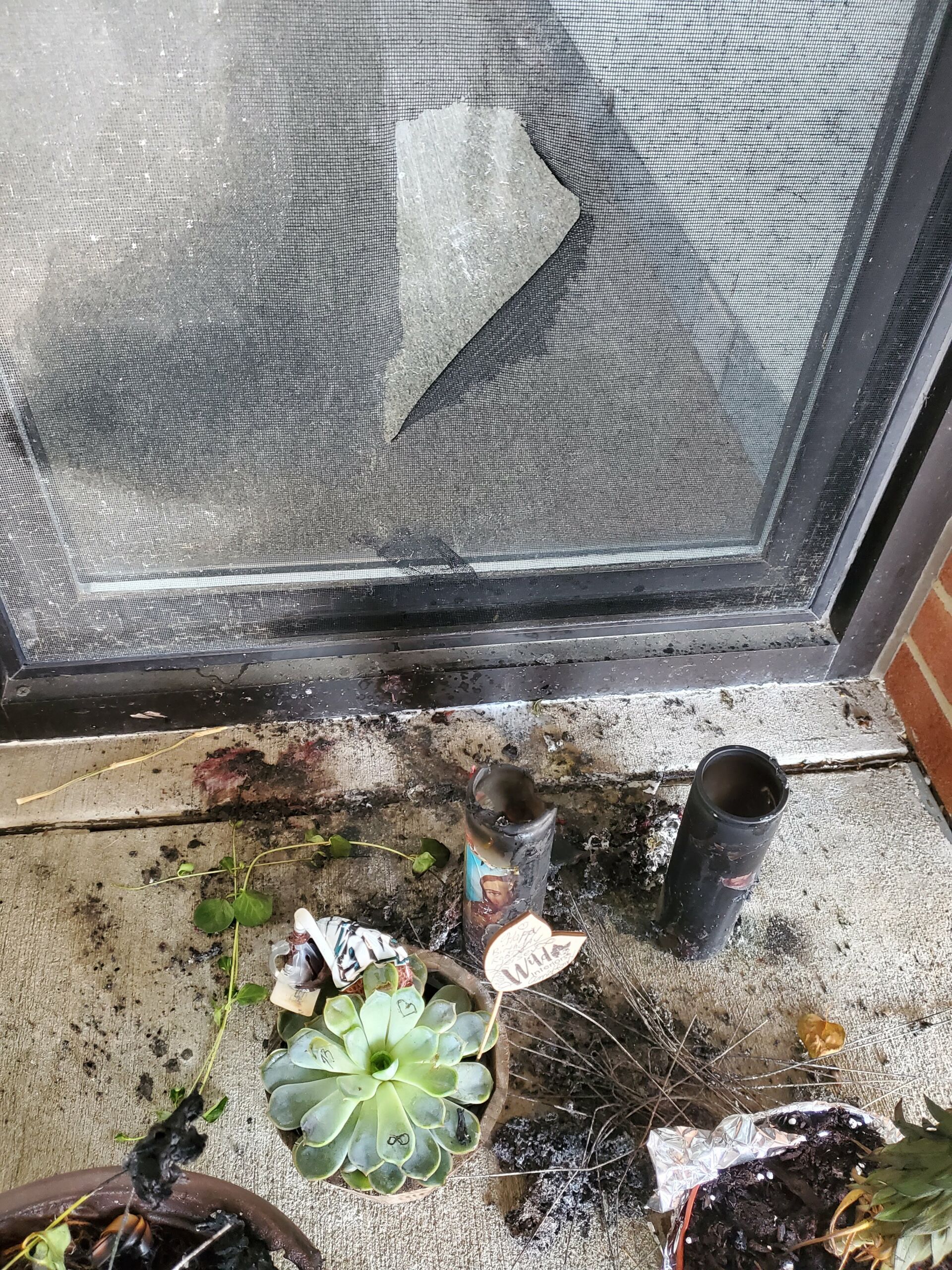 We have updated our planting and decorating guidelines and would like everyone to be aware of the changes. You can click HERE to visit our post providing details of the changes. The most significant change is that we have changed the guidelines to allow for up to 2 artificial flower bouquets, placed in permitted vases and placed within the permitted planting area, year-round. We will also be enforcing all the existing policies regarding all other decorations.
Once again, we will be having our Annual Mass for all our loved ones that were interred or entombed in Gethsemane & St Mary Cemeteries during 2022. Mass will be held on Sunday January 22nd, 2023, in the Chapel of Resurrection at 3 pm.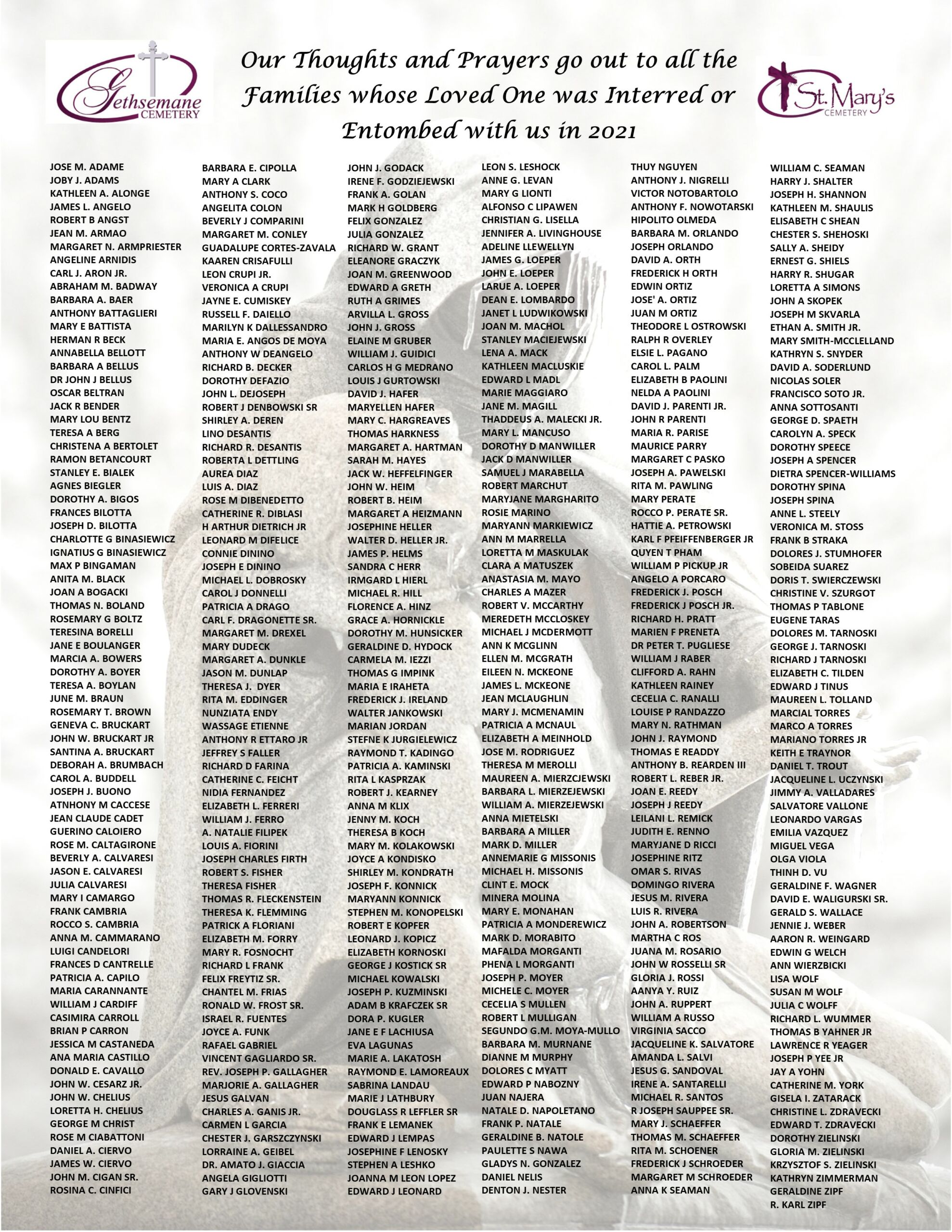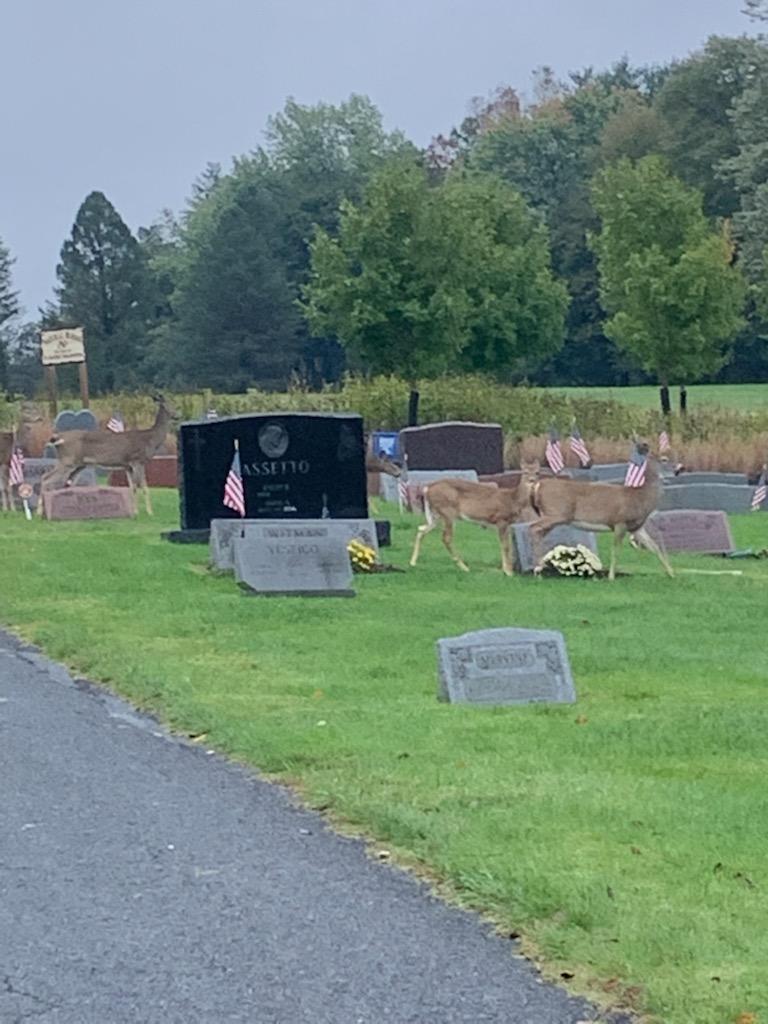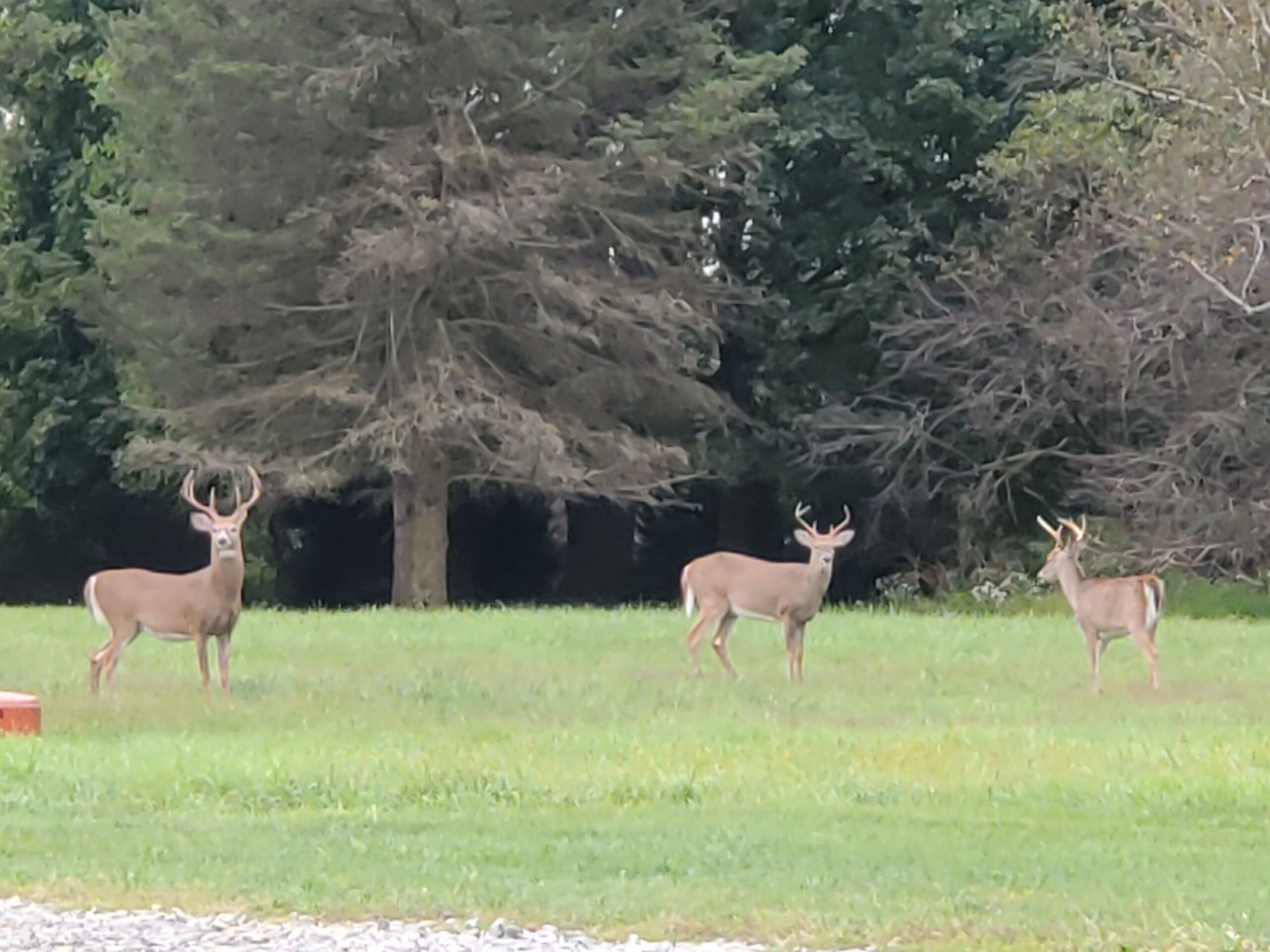 Just a reminder, Gethsemane Cemetery has become part of the travel area for a sizeable deer population. They are seen in all areas of the cemetery and have been eating plants flowers and shrubs. We continue to suggest the use of deer resistant plantings whenever possible. You can click HERE for a quick Google search for Deer resistant plantings.