Fall 2023 Newsletter and Open House
Greetings from Gethsemane Cemetery!
We're excited to introduce you to our Fall Open House Newsletter. Our semi-annual open house is a wonderful opportunity for you to visit us, explore our offerings, verify existing records, or seek answers to any questions you might have. And the best part? There's no need to book an appointment– just come by whenever you're ready, with no obligations. Our Open House will be on Saturday October 21st and Sunday October 22nd from 12p to 4p at Gethsemane Cemetery.
Additionally, in the spirit of the open house, we're pleased to offer a 10% discount and special, interest-free financing. Whether your preferences lean toward cremation, traditional burial, niches, or you are looking to design a headstone, we're here to guide and assist. Looking forward to seeing you!
People do not want to burden loved ones with planning their final burial arrangements, but often struggle with how to start the conversation. We provide you with the education, resources and options to have that conversation, empowering your loved ones and relieving the burden, when it matters most.
All Souls Day/Cemetery Sunday Mass
Gethsemane Cemetery would like to invite everyone to our Annual Mass to Celebrate All Souls Day and Cemetery Sunday on Sunday November 5, 2023, at 3pm in our Chapel of Resurrection, rain or shine. Please visit our All-Souls Day Mass Event page on Facebook.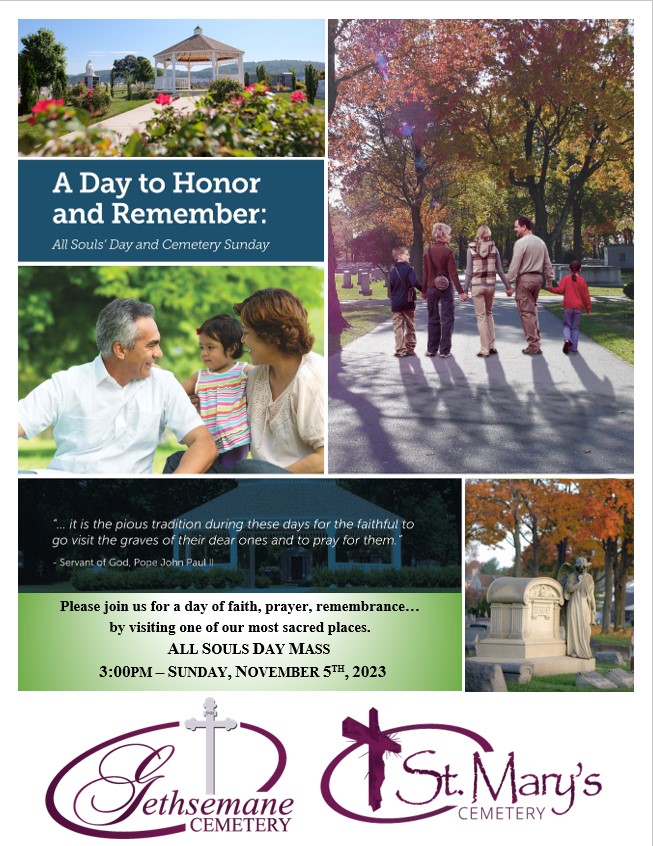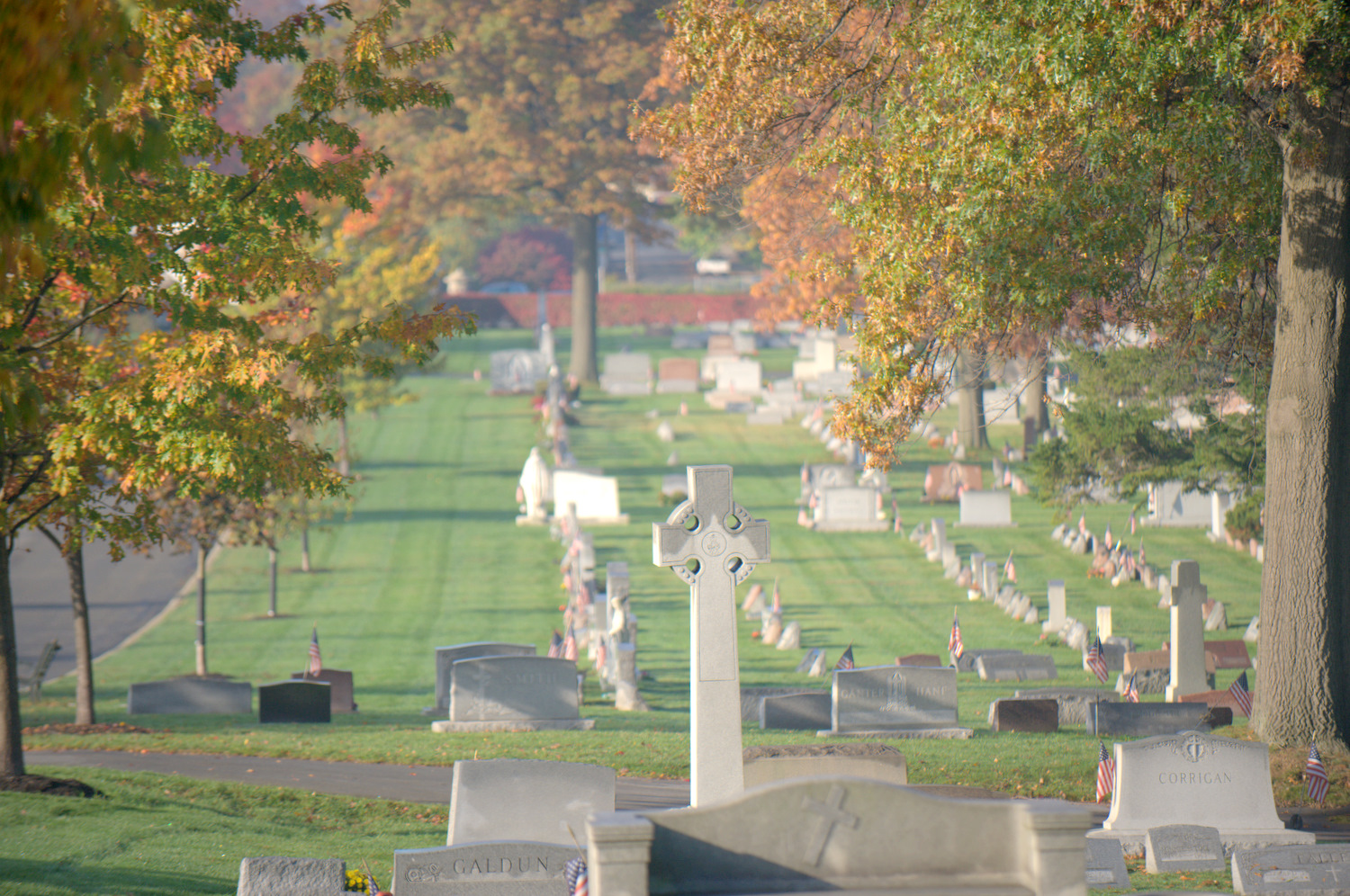 Annual Fall Grave Cleanoff and Decorating Guidelines
We would like to let everyone know that the annual grave cleanoff will take place starting the week of Monday November 13th, 2023. Please remove any decorations you may wish to keep before Monday of that week and please allow two weeks for the cleanoff to be completed before bringing out any new decorations.
As a reminder, there have been some updates to the Planting and Decorating Guidelines. Please click here to view the previous post regarding the updated planting and decorating guidelines where you can also find links to the planting guidelines..
We would like to invite everyone to our Annual Mass for all our loved ones that were interred or entombed in Gethsemane & St Mary Cemeteries during 2023. Mass will be held on Sunday January 21st, 2023, in the Chapel of Resurrection at 3 pm. Feel free to visit our Annual Deceased Mass Event Page on Facebook.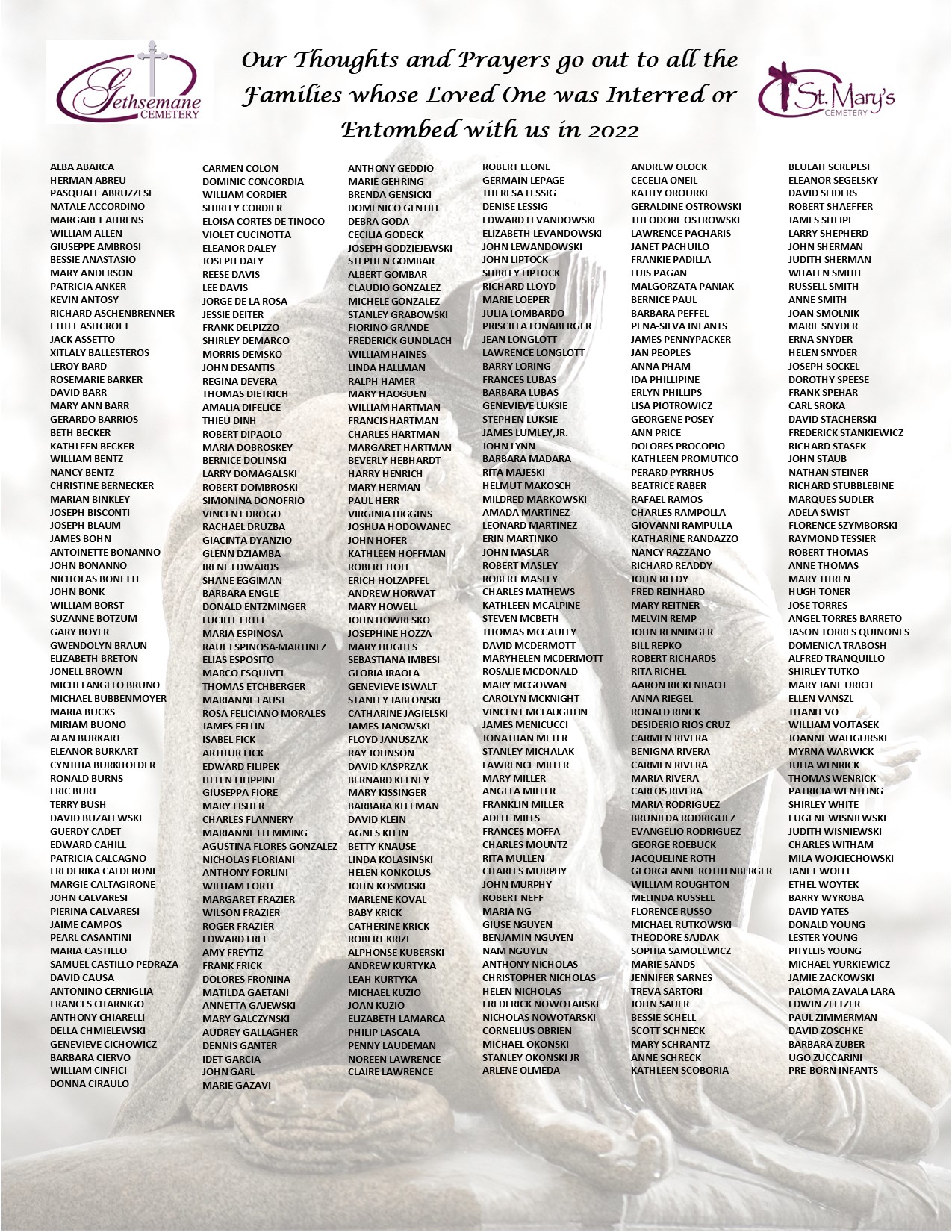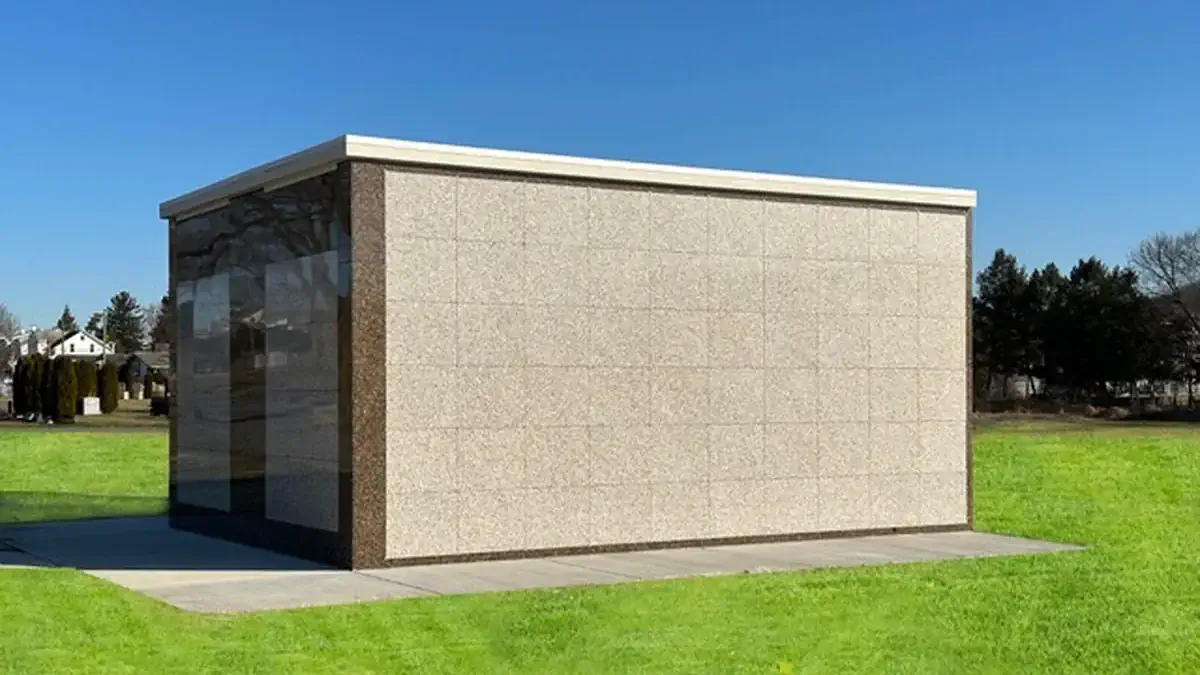 Availability in our newest Garden Mausoleum is becoming limited. If you are considering above ground options, we invite you to call now to secure your selection.
For those of you looking for an alternative to cremation, while reducing your ecological footprint at the time of burial, Gethsemane Cemetery offers our Section of St Kateri Tekakwitha, our Natural Burial Section.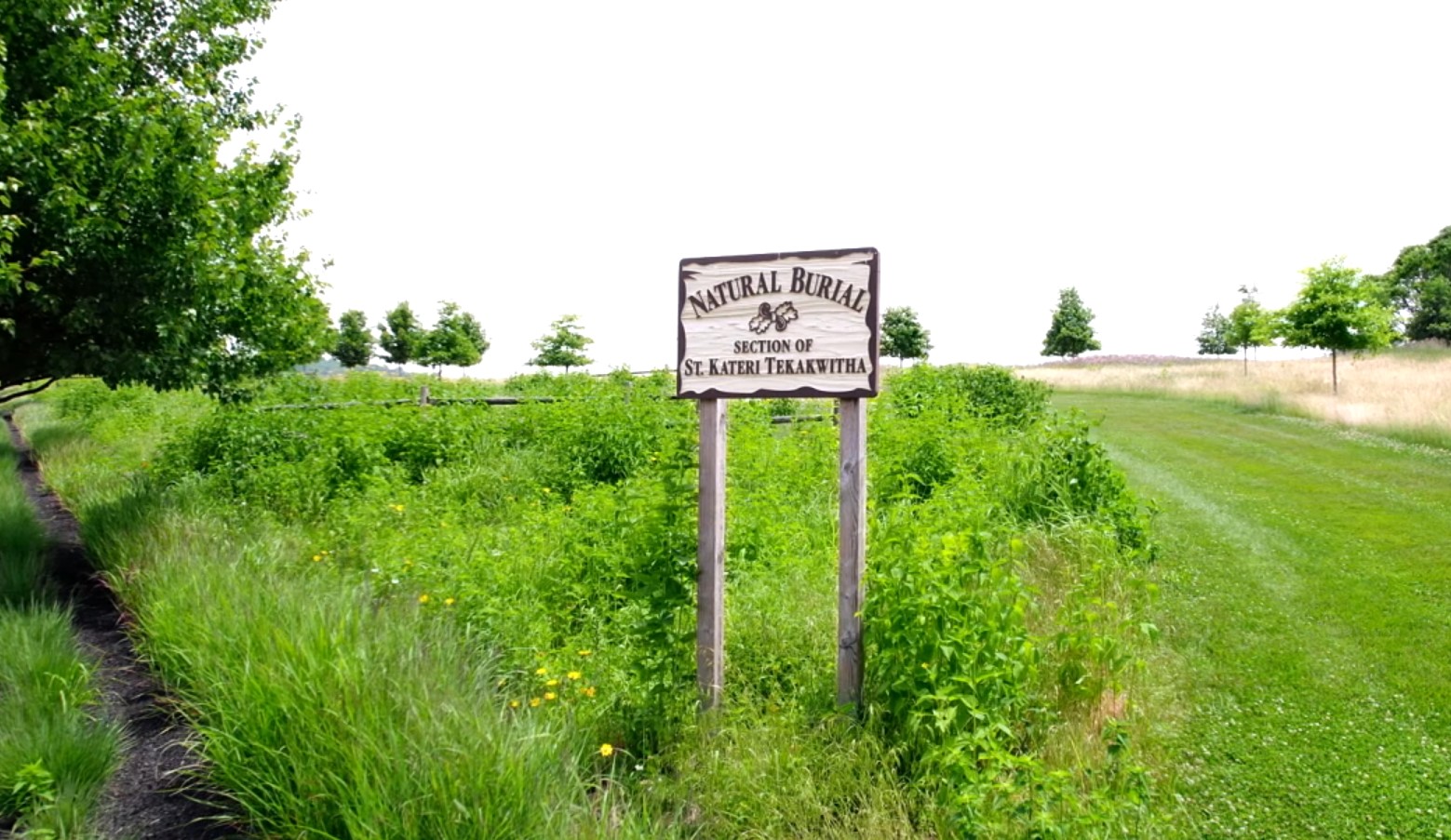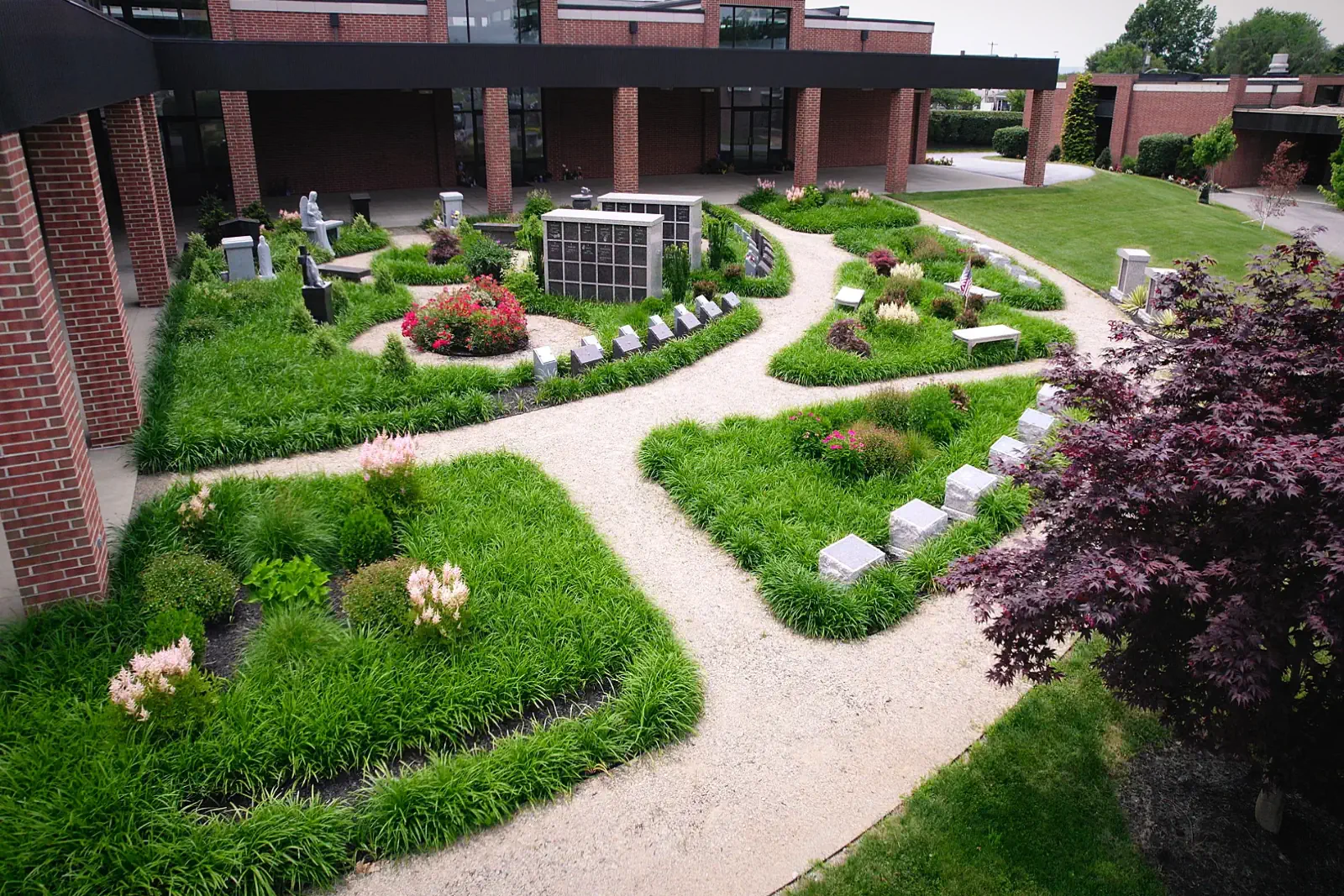 Did you know Gethsemane Cemetery has over twenty different options for cremation burial as well as a natural burial section? We invite you to stop by to learn more about these options.
Just a reminder, Gethsemane Cemetery has become part of the travel area for a sizeable deer population. They are seen in all areas of the cemetery and have been eating plants flowers and shrubs. We continue to suggest the use of deer resistant plantings whenever possible. You can click HERE for a quick Google search for Deer resistant plantings.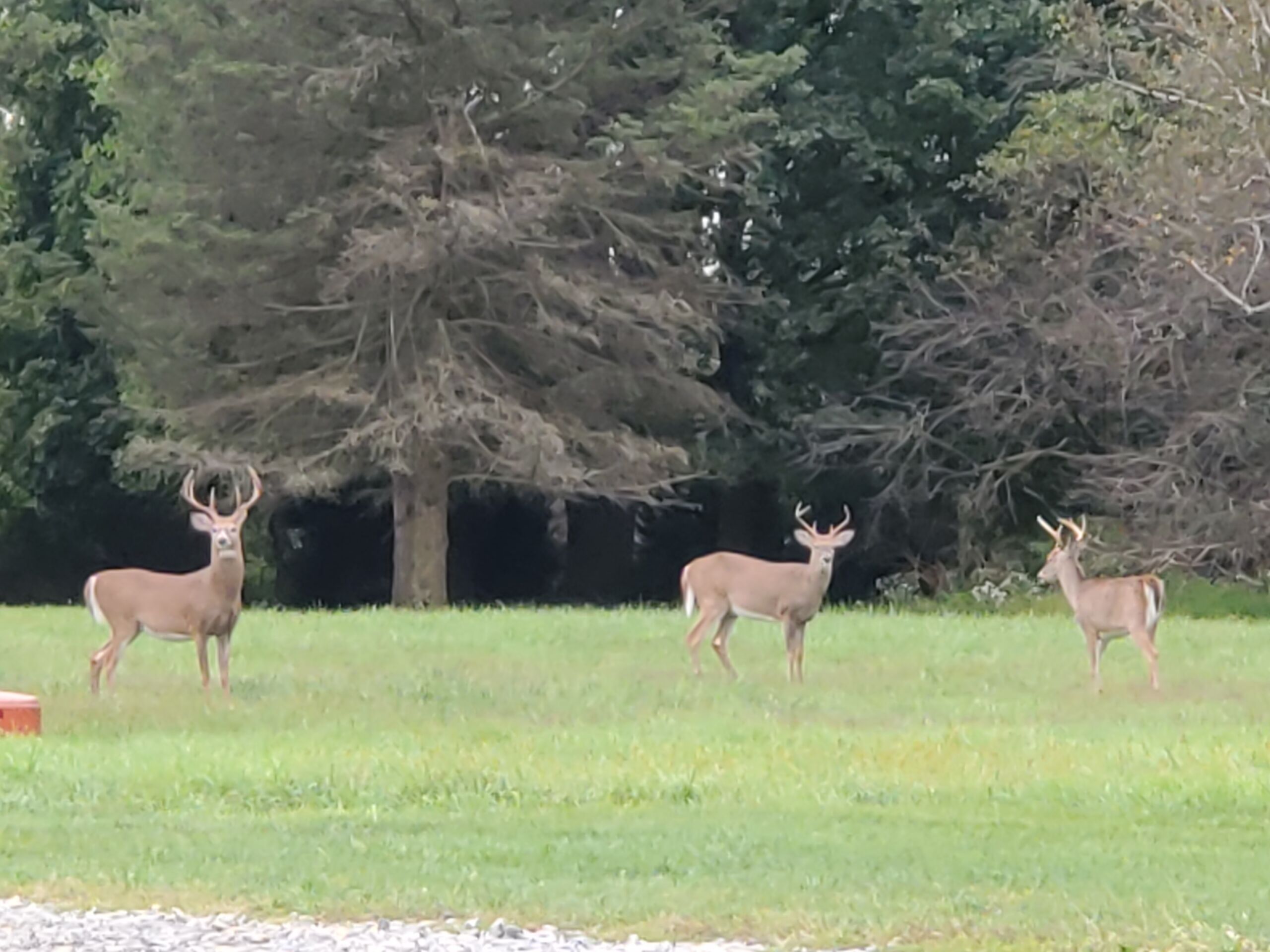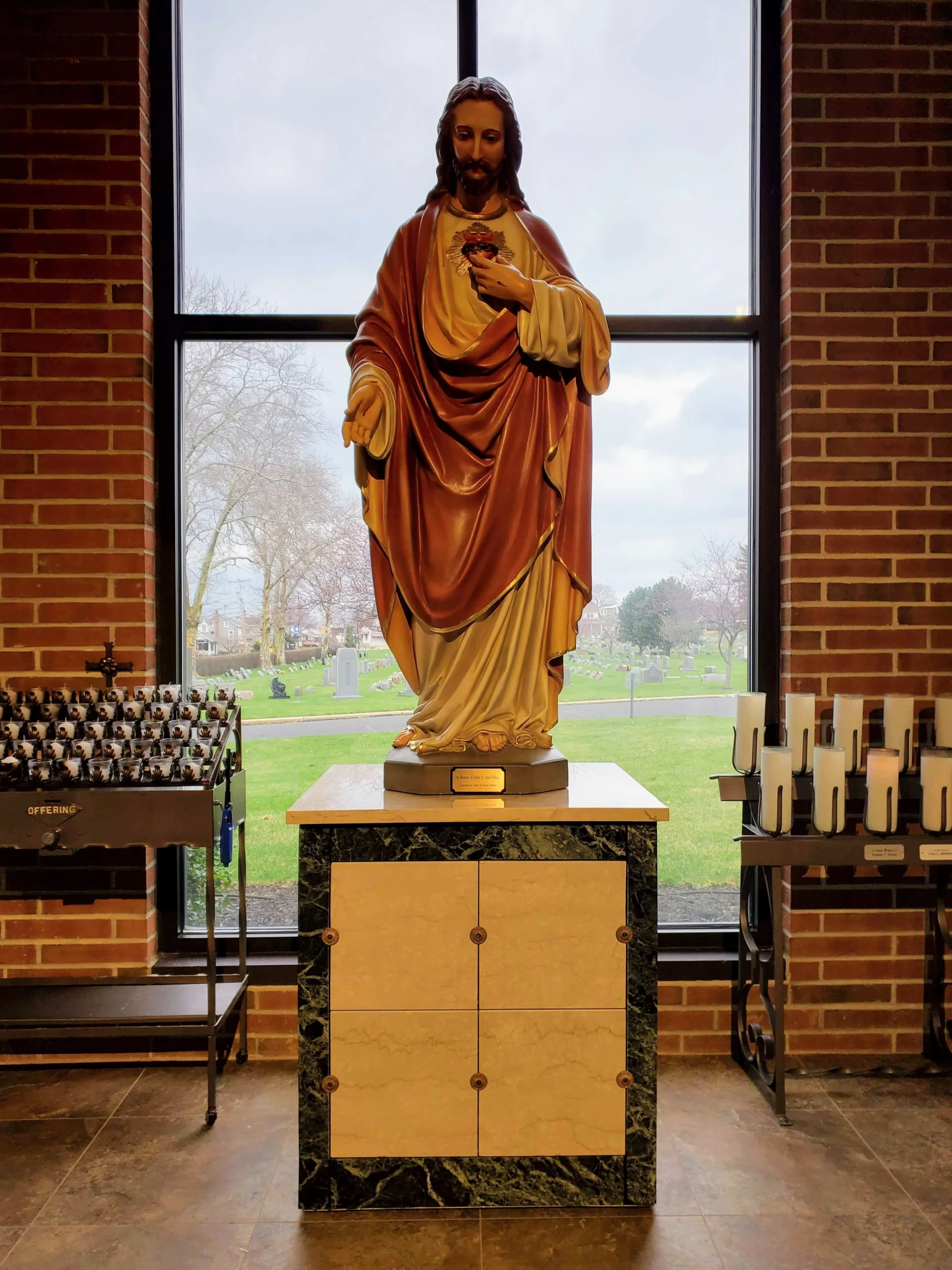 Our Sacred Heart Niches in our Chapel of St George are still available. Four, oversized, stainless steel niches are nestled in the base of the Sacred Heart, which can accommodate multiple inurnments. Available as individual niches or the entire unit for a family.
Mobile App and Memorial Pages
We are continuing to let everyone know about our Mobile App and our memorial Pages. You can find our mobile app and memorial pages here. When you find a loved one via the search, the memorial page will be an option to choose.
Our Mobile app allows you to search for deceased, view information and obituaries, visit the memorial page, see the closest 360 view of the burial area and get directions directly to the grave site.
Our memorial pages provide a place on our website where families and loved ones can share and collect memories. There is no additional charge for this service, it is available for everyone interred or entombed at Gethsemane and St Mary Cemeteries.
Call 610-929-2613 or Contact Us if you would like to learn more.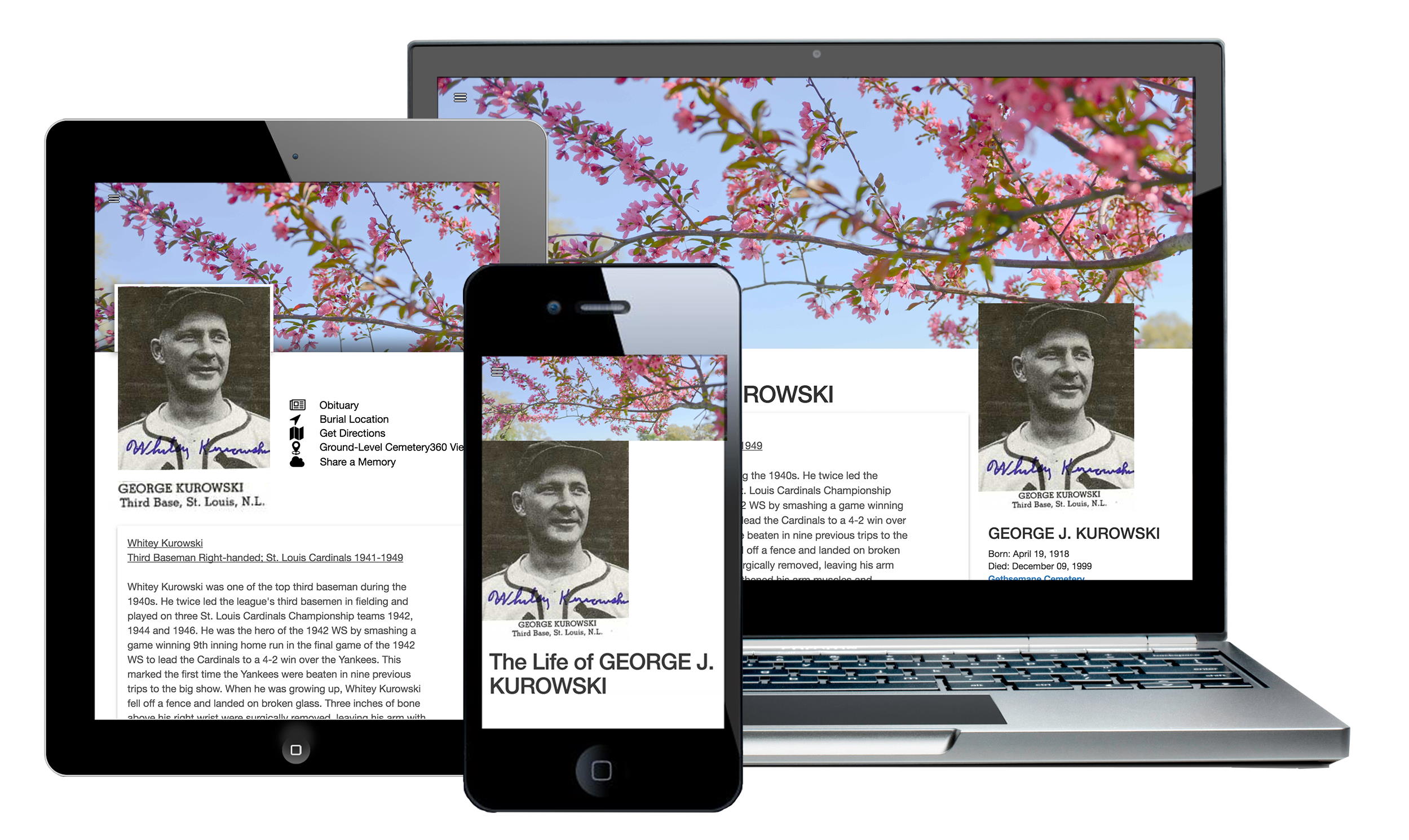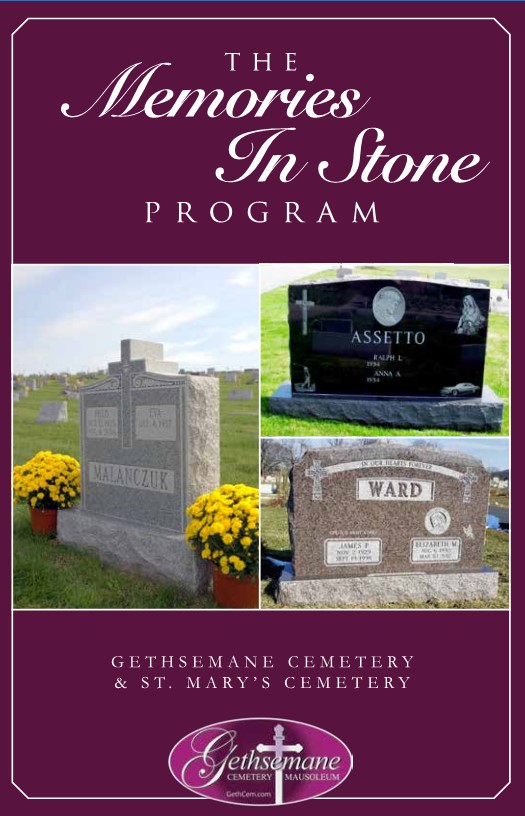 At Gethsemane Cemetery, we're dedicated to crafting exquisite granite memorials tailored for you or your loved ones.
Your memorial stands as an integral part of our cemetery landscape, emphasizing our commitment to the design, quality, and upkeep of each tribute. Recognizing its significance, we offer Certificates of Guarantee on our premium memorials without any added charges, ensuring lasting value and peace of mind.
We are eager and ready to assist you whenever you decide to create a timeless tribute. For memorial inquiries or to schedule an appointment, feel free to Contact Us or dial 610-929-2613. For further details, you can also access our Memorial Brochure.