We appreciate you learning more about what Gethsemane and St Mary's Cemetery has to offer. At Gethsemane & St Mary Cemeteries, we strive to provide you with the information as well as the options, so you can have that conversation with your loved ones. We appreciate you taking the time to see what we have to offer and invite you to look around our site, view available property, reach out to us via our contact us form, or simply give us a call at 610-929-2613. Whether you are interested in cremation or traditional burial options, we can answer any questions you may have.
Virtual Open House
Our semi-annual open house events provide a welcomed opportunity for families to ask questions and start what many believe is a difficult conversation, but on your time and with no obligation.
While these were initially scheduled events which required you to visit our Cemeteries during a particular time, we have found that families prefer the freedom to make time on their own. So, feel free to give us a call at 610-929-2613, email us at info@gethcem.com or visit gethcem.com and schedule time to speak to one of our knowledgeable family service counselors. You can even utilize our chat feature on our website.
Gethsemane Cemetery Fall Savings
This year, we are extending our Open House savings to everyone, until December 31, 2021. We are offering a 15% savings on grave space, niches and cremation options, and headstones. Feel free to reach out to set an appointment to speak to one of our Family Service Counselors for more details and to take advantage of this limited time savings.

St Mary Cemetery Fall Savings
For a limited time, we are currently offering two graves at St Mary Cemetery for the price of one. Depending on location chosen and type of burial, this could provide as many as four or even six burial spaces, for the cost of one grave. The 15% savings on headstones is also available at St. Mary's Cemetery. Contact us to find out more about the options at St. Mary's Cemetery
New Mausoleum
Gethsemane Cemetery has started the review and approval process for a new Garden Mausoleum with cremation niches. This will be a much smaller mausoleum and we expect spaces to go quickly. Call now to add your name to our waitlist to secure the best locations and pricing.
Mobile App
Did you know Gethsemane Cemetery has a mobile app where you can look up those that are interred and entombed here? Our app will also give you driving and walking directions to the burial location. Visit gethcem.com and click on "Locate a Loved One" and then on the right there is a button "Download Our Mobile App" , you can also click on this link to be taken directly to the Locate a Loved One page.

Cremation
For years we have seen a steady increase in families choosing cremation. At Gethsemane Cemetery, we are shifting our focus to align with the choices of our families and provide dignified options for everyone. Gethsemane Cemetery has multiple cremation memorialization options. Click the link to be taken to recent post regarding Gethsemane Cemetery's shift to better serve our families choosing cremation.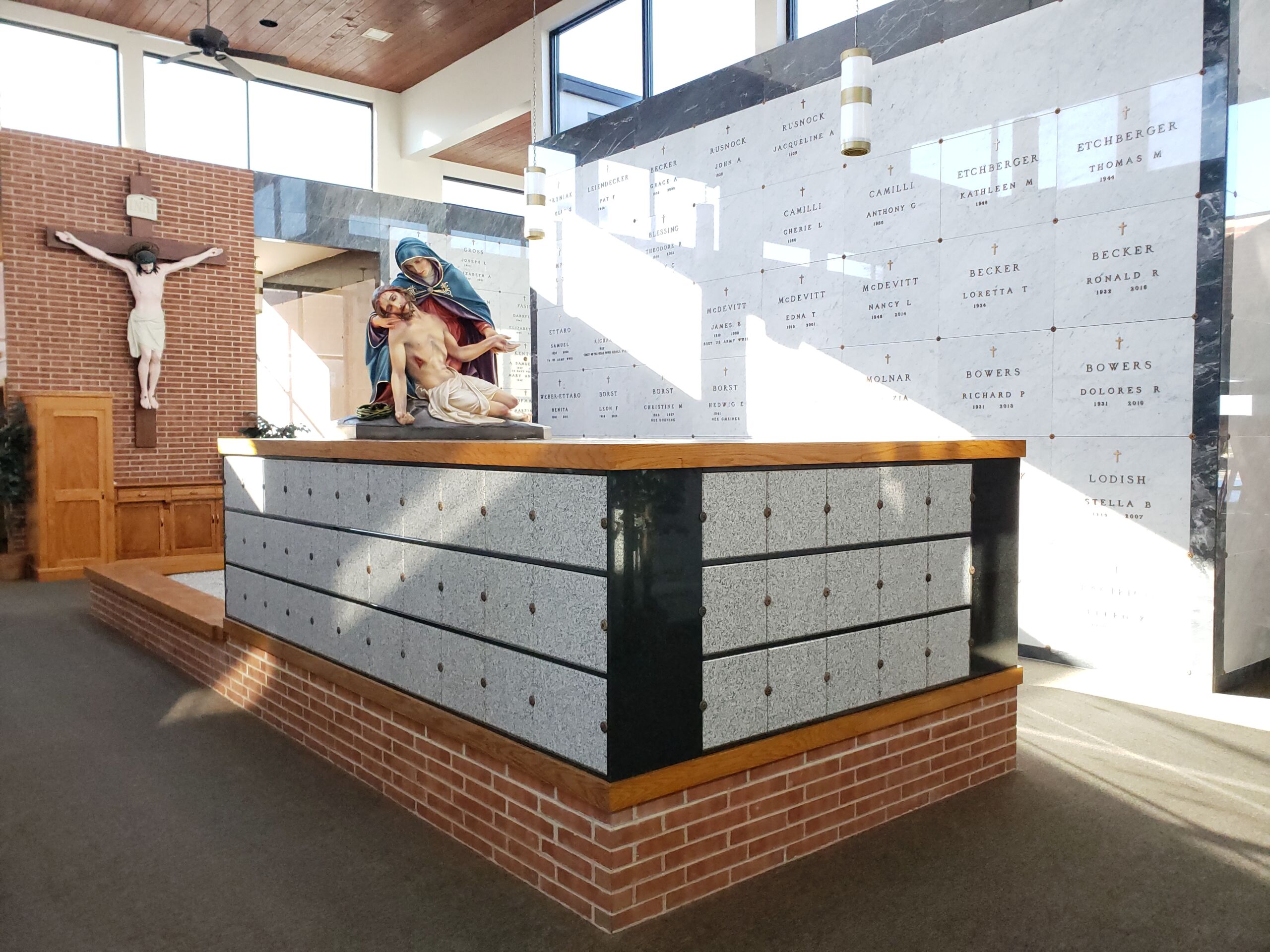 Memorial Pages
Did you know Gethsemane and St Mary's cemeteries have memorial pages for your loved ones buried here? You can upload images, share stories, and see what others have shared as well. Just visit gethcem.com, click on "Locate a Loved One," type in their name on the left, click on their name and click on "View and Submit Memories."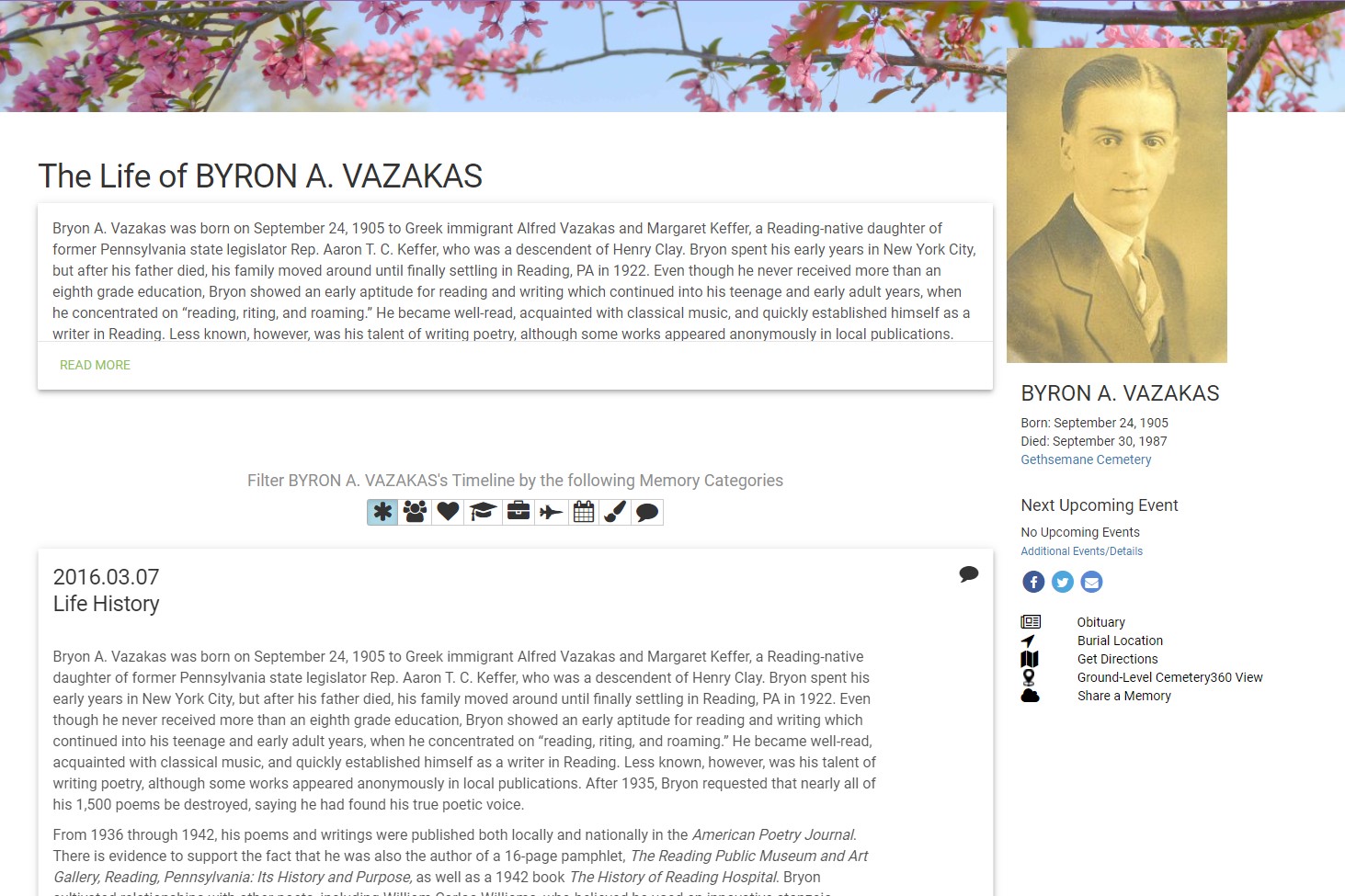 Annual Mass for the Deceased
Every year we honor those who were buried at Gethsemane and St Mary's Cemetery with a special mass. We will honor those that were interred or entombed this year with a Mass on January 15, 2022, at 4pm in our Chapel of Resurrection.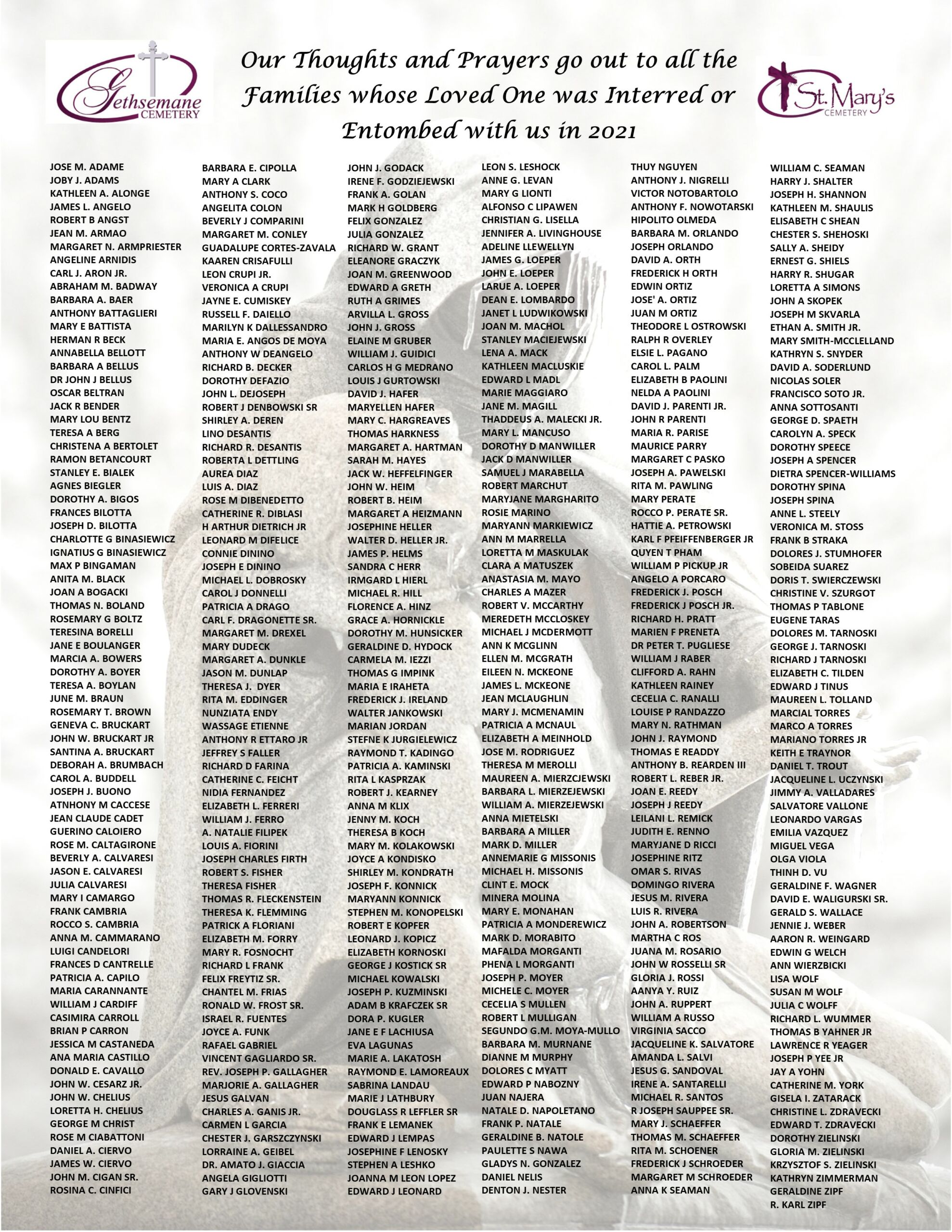 Grave Clean Off Dates
Just a reminder that Gethsemane and St. Mary Cemeteries clean off all decorations from graves twice a year. The week of November 15 and the week of March 15th. If there are any decorations you would like to keep, we ask that you please remove them prior to these weeks. For detailed information on what decorations and plantings are permitted, please click on the link for our Planting & Decoration Policy.
Natural Burial
If you are not sure if cremation is right for you, have you considered Natural Burial? Gethsemane Cemetery understands that families are looking to reduce their impact on the environment. While cremation has been a viable option, there may still be environmental concerns. At Gethsemane Cemetery, we have designed our Natural Burial section as a meadow. This allow for reduced maintenance, the promotion of wildlife, and an aesthetically pleasing area in which to quietly contemplate. Contact us for more information.